Announcing the NISOD Online Convenings
NISOD's mission has always been to provide budget-friendly, high-quality, and faculty-focused programs and resources for community and technical colleges that want to make the most of their professional development dollars. Since the coronavirus pandemic has drastically changed the way all of us now function, we're happy to announce that we've restructured our 2020 annual conference as a series of online convenings. These events will feature purposefully selected presentations originally planned for our annual onsite conference.
In these uncertain times, it's more important than ever to retain a sense of engagement and professional learning with colleagues. While showing up physically at a conference, workshop, or other face-to-face meeting might not currently be possible, below are ways to network and engage in professional learning. Specific presentation topics and descriptions will be available shortly.
If you registered and paid for the onsite conference, you can choose to apply your registration to any of these online convenings and be refunded any remaining monies. Please contact Kelley Berley for details.
Online Administrator Series
July 15, 2020
The Administrator Series brings community and technical college leaders together to explore the issues, innovation, and insights of today and deliberate about what's needed to drive change for tomorrow. Participants can expect to be engaged in interactive learning designed to help them build out their skills of looking, learning, and leading at their institutions.
Online Faculty Conference
August 3-4, 2020
Back by popular demand! The Online Faculty Conference, originally held May 27, is being offered again as two half-day conferences. Don't miss this opportunity to learn about innovative and effective strategies designed to improve online instruction, learning, and student success. You can register for one, or you can register for both! We look forward to "seeing" you in August!
Online Classified Support Symposium
August 11, 2020
The Online Classified Staff Symposium consists of presentations designed specifically for community and technical college classified staff. Classified staff can network with support employees at other colleges as they learn about topics that will help them grow professionally and personally.
Online Professional Development Symposium
August 12, 2020
Participants in the Online Professional Development Symposium will learn about programs and activities designed for full- and part-time faculty and staff development, including best practices and tools they can bring back and apply at their institution. This Online Symposium will also be an opportunity to network with others responsible for the planning, programming, and communication of professional development programs.
Online Student Support Symposium
September 8, 2020
The Online Student Support Symposium is designed for practitioners who support community and technical college students. The Symposium will provide an opportunity to learn best practices from leaders in the field and engage with other professionals committed to supporting students.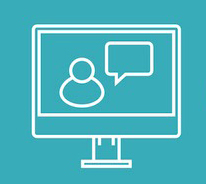 Campus Access License
A Campus Access License grants permission for the purchaser to download the recordings of all of the NISOD Online Convenings to a password-protected network, server, or website on their campus for unlimited staff use.