Internationalization in Community Colleges Workshop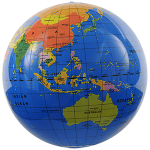 Internationalization in Community Colleges Workshop
Integrating Foreign Language and Cultural Training
Sunday, May 28th, Hilton Austin
9:00 AM – 12:00 PM
1:15 – 4:00 PM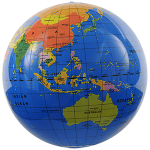 This two-part workshop, part of the 2017 NISOD conference, introduces new ways to prepare your students for success in the global economy. The sessions cover pathways and resources to help you internationalize your community college. Don't miss this opportunity to attain hands-on experiences and practical tools to help your students communicate more effectively across borders, languages, and cultures.
U.S. communities, demographics, and businesses are changing, and community college campuses must reflect this change. According to the Pew Research Center, in 2014 there were 42.2 million immigrants living in the U.S., representing 13.2 percent of the country's population. Their data further show that there are more than 20.2 million people who speak English "less than very well" among foreign-born residents over 18 years of age. At the same time, according to IIE's Open Doors data in 2015, about 15 percent of all international students studying in the U.S. were enrolled in two-year institutions, and U.S. student interest in studying abroad is on the rise. Stronger programs to prepare students for the global workplace are an imperative for community colleges nationwide.
9:00 – 9:30 AM
Community Colleges as Global Leaders: Campus Internationalization
Mara Andersen, Executive Director, Community Colleges for International Development
Employers see the link between international experience and workforce development. In a 2009 IIE study, 60 percent of senior management reported including study abroad experience in the hiring and promotion strategy for their companies. A global education and foreign language skills are critical to your students' success. How can you help your students respond to a global economy? This session helps participants define their global education activities and provides models and resources for internationalizing your campus's curriculum and programs.
Learning Outcomes
Participants identify aspects of campus internationalization they currently apply in their work.
Participants are familiar with resources and models of internationalization.
Participants identify 2-3 tangible goals for future internationalization efforts.
9:30 AM – 12:00 PM
Making the Transition From General Language Teaching to Business Language Teaching
Orlando R. Kelm, Professor and Associate Director, Center for Global Business, The University of Texas at Austin
Foreign language educators traditionally have expertise and experience in teaching foreign languages for general purposes, usually within the context of liberal arts (i.e., literature and linguistics). When faced with the challenge of teaching foreign languages for professional purposes, educators often feel unprepared and unqualified. This session provides general foreign language educators with strategies as they enter the new territory of teaching foreign language for specific or professional purposes. This session's main focus is business language, but the principles apply to other disciplines as well.
12:00 – 1:15 PM: Lunch on Your Own
1:15 – 3:30 PM
Facilitating Cultural Learning in Study Abroad Programs
Deirdre Mendez, Associate Director, Center for Global Business, The University of Texas at Austin
This session addresses opportunities and models for enhanced cultural learning for study abroad and classroom settings. At a time when increasing numbers of students are going abroad, studies show that in-country cultural learning is often insufficient. Researchers recommend in-country facilitation of cultural learning, which requires resources and expertise many institutions do not have. This session introduces participants to the Cultural Analysis Toolkit methodology. Because the Cultural Analysis Toolkit is available cost-free online, it enables educational institutions with limited resources to enhance their students' cultural learning. With the Cultural Analysis Toolkit, institutions can provide students with cultural analysis assignments they can complete while abroad with minimal preparation and supervision. For instance, students learn observational techniques to identify cultural parameters in the new environment and complete a cultural profile of the abroad location. Cultural Analysis Toolkit resources also include pre-departure and re-entry presentations, sample assignments, a student handbook, and other materials. In addition to study abroad use, the Cultural Analysis Toolkit can facilitate instruction in cultural analysis by involving students in experiential exercises.
Learning Outcomes
Participants are able to develop a suite of exercises and assignments for students to use in creating a cultural profile of a destination and solving culturally-based problems while abroad.
Participants are able to design pre-departure sessions that prepare students for the unsupervised in-country use of materials to complete exercises and assignments.
Participants understand how to create exercises and facilitate discussions promoting student reflection and processing of their study abroad experience.
Participants are able to help students identify skills acquired through a cultural analysis assignment that are relevant to employers and enhance the value of study abroad in recruiting.
3:30 – 4:00 PM
Study Abroad Program Models and Resources for Internationalization
Mara Andersen, Executive Director, Community Colleges for International Development
About 2 percent of all students studying abroad come from U.S. community and technical colleges—roughly 5,600 students each year. In most cases, these students participate in faculty-led programs. This session explores three study abroad models: traditional, service learning, and blended programs. Additionally, participants are provided with information about resources and support available for study abroad administration.
Learning Outcomes
Participants are familiar with current models of study abroad, service learning, and blended programs.
Participants are familiar with CCID resources for faculty-led study abroad programs.