2019 NISOD Virtual Conference
Digital Access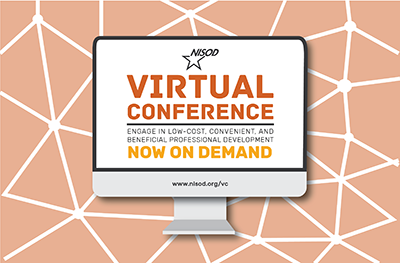 In an effort to increase the availability of outstanding professional education opportunities, NISOD is excited to announce digital access to the 2019 NISOD Virtual Conference.
Designed for front-line practitioners, the Virtual Conference consisted of eight, 50-minute sessions presented by leading experts in providing professional development for full- and part-time community and technical college faculty members. The hand-picked speakers were chosen not only because of their reputation and expertise in the focus area, but also because they are individuals who made the Virtual Conference as empowering, informative, and enlightening as NISOD's Annual Conference.
Please complete all fields with an * (required)