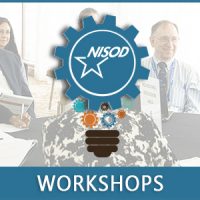 Empathy, Innovation, and Collaboration

This highly engaging workshop reveals the intimate connection between empathy, innovation, and collaboration. Participant are led through an evolving series of game scenarios and facilitated discussions that lead to practical insights about building new levels of understanding, creativity, and cooperation in students.

Empathy is an essential skill for all collaboration efforts and is particularly important when collaboration takes place online. This workshop provides participants with the opportunity to practice tangible skills for improving agility, resilience, communication, and collaboration to build better understanding among students.

Assess empathy inside your classroom setting.
Differentiate between cognitive and emotional empathy.
Build empathy with remote learners.
Resilience and teambuilding.
Make online interactions more nuanced and empathic.
Opportunities for creative problem solving using online interactions.
Remote learning strategies that build empathy competencies.

About the Facilitator

Dr. Judith Cardenas' academic background includes a doctorate in education administration, as well as a doctorate in training and performance improvement. She has completed a variety of postdoctoral trainings, including leadership development at Harvard University's John F. Kennedy School of Government and human performance improvement at the American Society for Training and Development and Human Capital Analytics. In addition, she holds a certification as a Registered Business Coach, is a Certified Professional for Return on Investment from Villanova University, Certified Neuro Coach in the areas of change, transformation, and agility from Harvard University, and is a Certified Professional in Innovation of Products and Services from MIT.

Dr. Cardenas' background includes roles in executive management and oversight of large public institutions where her duties entailed leading a $146 million operational budget plus an additional $30 million of federal funds, $10 million foundational endowment, and a 3,000-employee base. In addition to her diverse expertise in higher education, she has created and delivered training to organizations such as World Bank, United Nations, QVC, Inc., Phillips Semiconductor, the United States Navy, the United States Nuclear Regulatory Agency, and the United States Army.