NISOD is a membership organization committed to promoting and celebrating excellence in teaching, learning, and leadership at community and technical colleges. NISOD provides budget-friendly, high-quality, and faculty-focused programs and resources for community and technical colleges that want to make the most of their professional development dollars. For over 40 years, NISOD has aligned a wide array of benefits with the needs of our members, which explains why the American Association of Community Colleges named NISOD, "The country's leading provider of professional development for community college faculty, staff, and administrators."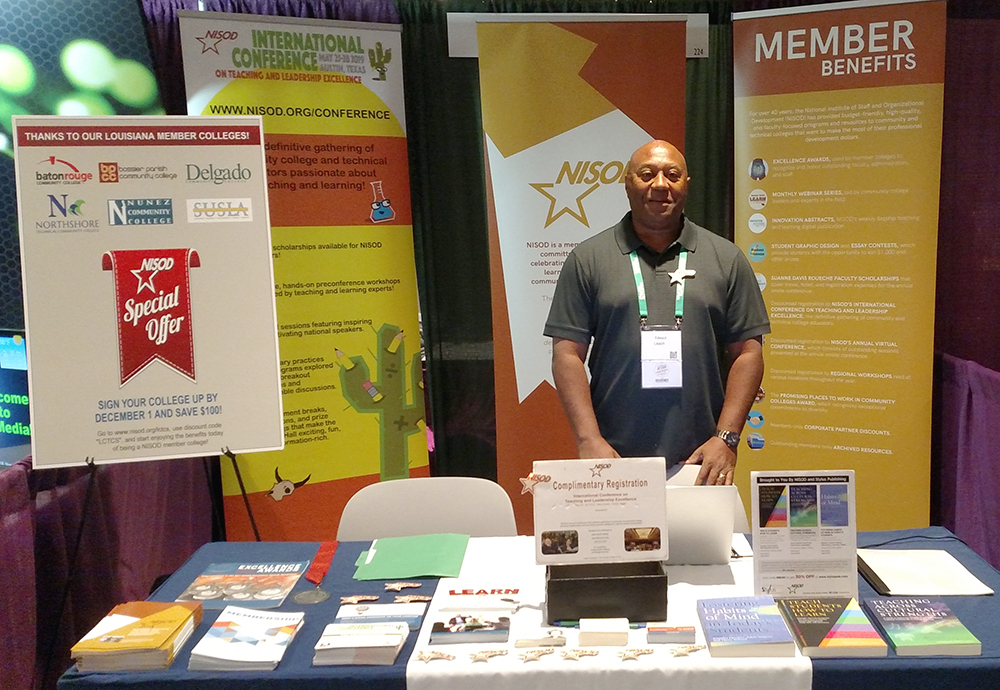 Stop by NISOD's exhibit hall booth and say hello!
Here's where we'll be next:

Latest Innovation Abstracts and Webinars
Claiming Our Right to Be Here: The Art of Overcoming Self-Sabotage We'll call it baggage…the stuff we thought we'd left behind long ago—the old hurts, regrets, and insecurities—that have a way of showing [...]
Volume XLI, No. 14 | April 18, 2019 Accessing Prior Knowledge by Understanding High School Again Secondary education is a common experience among college students. Less common, however, are the types of [...]
Volume XLI, No. 13 | April 11, 2019 Mentoring Millennial Masterpieces: Creating a Class on Heroes Over the years, I have seen social media jade many of my students, so much so [...]
Get Started With NISOD:
NISOD's Weekly Digest is a newsletter containing curated current events, information, advice, insights, and other resources designed to inform and inspire community and technical college educators as they serve their students, colleagues, and communities.