For community and technical colleges that want to make the most of their professional development dollars, NISOD provides budget-friendly, high-quality, and faculty-focused programs and resources. For over 40 years, NISOD's customer-focused approach has helped align our wide array of benefits with the needs of our members, which explains why the American Association of Community Colleges named NISOD, "The country's leading provider of professional development for community college faculty, staff, and administrators."
Membership has its benefits!
"Bossier Parish Community College (BPCC) is proud of its reputation for quality instruction and support for students, as well as for its agility in building programs aligned to meet local workforce needs. We've come to depend upon NISOD as our partner in scaling up cost-effective, best-practice professional development resources for BPCC faculty and staff so they, in turn, are better equipped to serve our community."

– Rick Bateman, Jr., PhD., Chancellor
NISOD on the Road
Stop by NISOD's exhibit hall booth and say hello!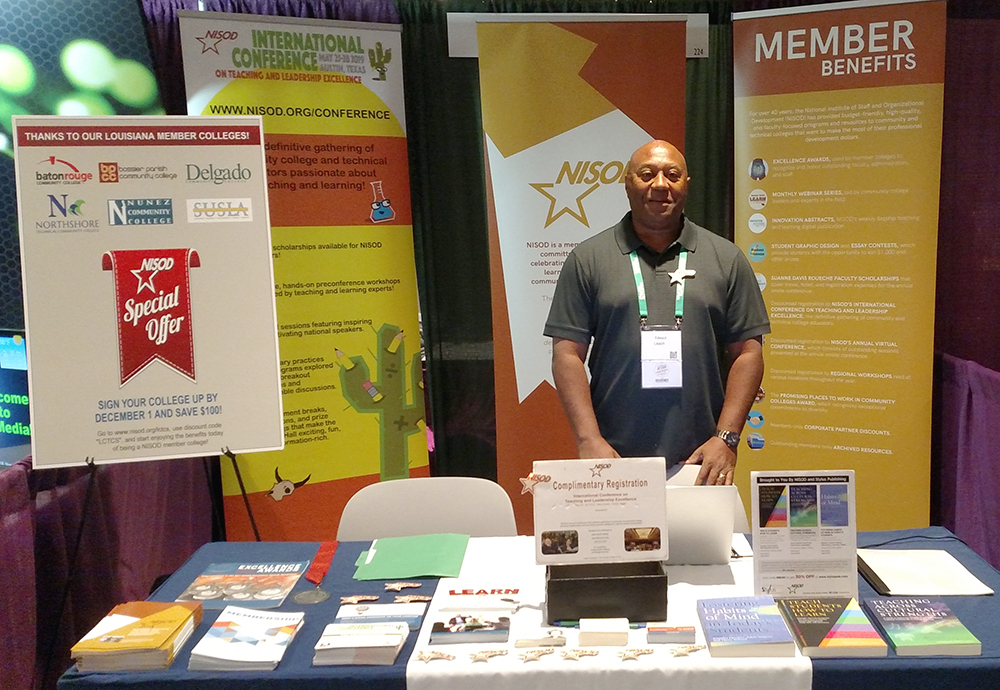 Engage With NISOD's Latest Innovation Abstracts and Webinars!
CHEERS! Teaching Strategies This webinar shares teaching strategies that the facilitator has used to increase student engagement and obtain good reviews from students and peers. CHEERS is an acronym that stands for: Challenge students to think critically, Help students by providing many resources, Encourage often, Excite [...]
Volume XL, No. 40 | December 6, 2018 Increasing Research Knowledge Through a Simple Research Activity In the behavioral sciences, research methodologies are covered in almost every course. Still, students continue to [...]
Volume XL, No. 39 | November 29, 2018 Revising Student Group Work Not long ago, as I typed up minutes for a college committee that I am a part of, I found [...]