NISOD is a membership organization committed to promoting and celebrating excellence in teaching, learning, and leadership at community and technical colleges. NISOD provides budget-friendly, high-quality, and faculty-focused programs and resources for community and technical colleges that want to make the most of their professional development dollars. For over 40 years, NISOD has aligned a wide array of benefits with the needs of our members, which explains why the American Association of Community Colleges named NISOD, "The country's leading provider of professional development for community college faculty, staff, and administrators."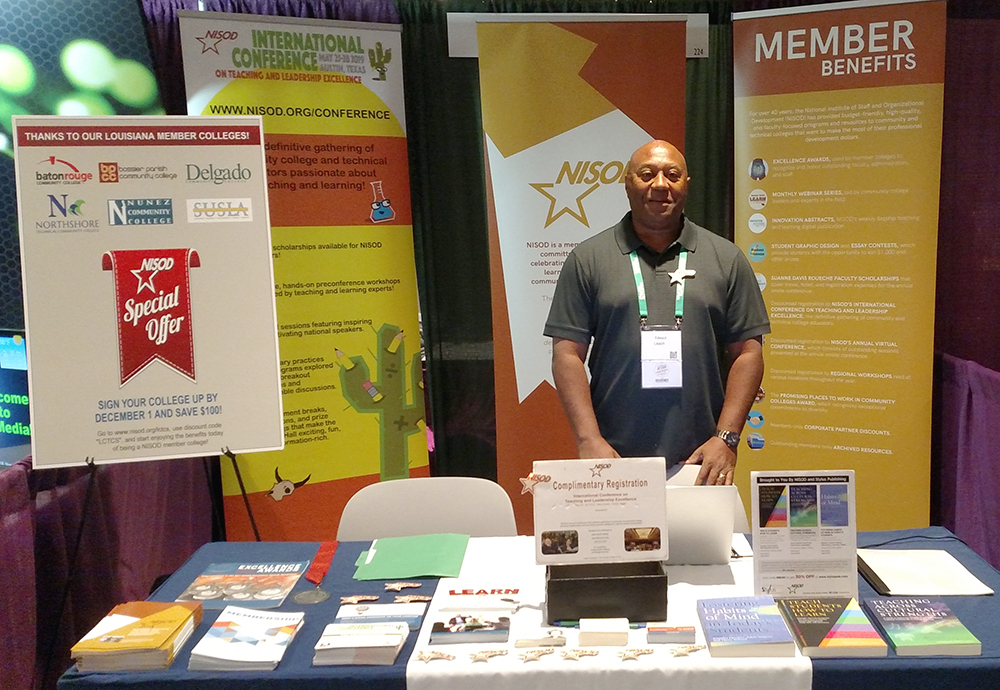 Stop by NISOD's exhibit hall booth and say hello!
Here's where we'll be next:

Latest Innovation Abstracts and Webinars
Working Collaboratively With Faculty and Staff Working in today's community colleges is complicated. Full-time, part-time, and contingent faculty teach on campus or remotely, or a hybrid of the two. As roles shift and [...]
Volume XLI, No. 35 | September 19, 2019 Workforce Development: How Do We Prepare Students for The Workforce? Each time a school term ends, I wonder if I have prepared my students appropriately [...]
Volume XLI, No. 34 | September 12, 2019 Team-Based Learning—Spicing It Up! As an instructor, I thrive in a flipped classroom environment. This model of teaching flips common institutional approaches and often [...]
Get Started With NISOD:
NISOD's Weekly Digest is a newsletter containing curated current events, information, advice, insights, and other resources designed to inform and inspire community and technical college educators as they serve their students, colleagues, and communities.