Excellence Awards
Do you know awesome faculty, administrators, and staff—the ones who are a testament to the important work done on your campus every day? Don't miss this opportunity to let the outstanding people on your campus know that their dedication and contributions are recognized and appreciated! The NISOD Excellence Awards, the most coveted award among community and technical college educators, were created to honor such individuals, recognizing more than 25,000 recipients since their inception.
In 1989, in connection with a University of Texas national study of teaching excellence, NISOD hosted its first ceremony honoring and naming the individuals featured in the study as recipients of the NISOD Excellence Awards. The response to that ceremony was so positive that we decided to begin what has become the largest and most elegant and inspiring gathering that recognizes the contributions and achievements of community and technical college faculty, administrators, and staff. Today, using their own criteria, NISOD Member Colleges submit the names of men and women each year who have demonstrated an outstanding commitment and contribution to their students and colleagues.
The deadline to submit the names of your Excellence Awards recipients is February 6, 2015.
(Please note that submitted names must be approved by the college's CEO.)
Click here to read about the wonderful and numerous ways NISOD Excellence Awards recipients are celebrated.
Click here for the list of 2015 NISOD Excellence Awards recipients.
Click here for instructions for submitting NISOD Excellence Awards statements, photos, and videos.
Click here for 2015 NISOD conference registration information.
Please contact Sheryl Powell for additional information.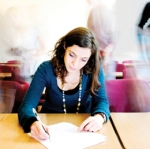 Scott Wright Student Essay Contest Information
Learn more about the Scott Wright Student Essay Contest.  

Exhibitor and Sponsorship Prospectus
The 2015 Exhibitor and Sponsorship Prospectus is now available.

Call for Presentations now open
Call for Presentations for the 2015 NISOD Conference is now open!