Excellence Awards
Do you know awesome faculty, administrators, and staff—the ones who are a testament to the important work done on your campus every day? Don't miss this opportunity to show your appreciation for their dedication and contributions by submitting their names for the NISOD Excellence Awards!
The NISOD Excellence Awards were established in 1991 to provide NISOD-member colleges with an opportunity to recognize individuals doing extraordinary work on their campuses. Since then, more than 25,000 recipients have been honored with the Award by their colleges. Each May, during NISOD's International Conference on Teaching and Leadership Excellence, recipients are celebrated during an elegant and inspiring gathering that recognizes their contributions and achievements.  
Using their own criteria, NISOD member colleges submit the names of men and women each year who have demonstrated an outstanding commitment and contribution to their students and colleagues.
NOTE: NISOD will provide college CEOs who submit Excellence Awards recipient names with a complimentary conference registration to facilitate their participation in the Excellence Awards Dinner and Celebration. (At least one 2017 Excellence Awards recipient must also be registered to attend the conference. Complimentary registration is non-transferable.)
All submissions must be coordinated by the NISOD liaison and approved by the college CEO. To find your liaison, click here.
Click here to read about the wonderful and numerous ways NISOD Excellence Awards recipients are celebrated.
Click here for the list of 2016 NISOD Excellence Awards recipients.
Please contact 
Sheryl Powell
for additional information.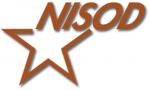 NISOD's Weekly Digest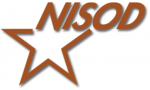 The NISOD Papers

The NISOD Papers is an occasional publication dedicated to topics of interest to community and technical college educators.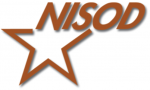 Connect With Ed Tech

Professional development series connecting adjunct professors and coordinators. A Cengage Learning and NISOD Collaboration.
Learn More